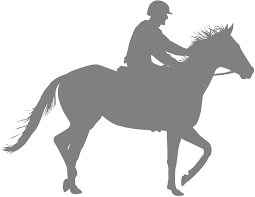 A warm WELCOME awaits you at
The Bridgend County Show
Free Parking - Free Admission
Now in its 72nd year - The Bridgend County Show is open between 10am - 5pm daily.
The 2018 Show!
After such an amazing year in 2017 we are looking forward to welcoming all our exhibitors and visors alike in 2018.
The Horticultural Tent will this year feature some of our local schools and how they are transforming their environment. In addition we are introducing Show Gardens to compliment the already successful Horticulture exhibits.
Craft Tent and Food Hall
The 2018 Shows FOOD and CRAFT tents are now fully booked. No further applications can be accepted.
Have your say on your show
We invite you to give us feedback after your visit to the 2018 show. You can do this simply by clicking on the Take Part in the Survey link.
The Welsh Festival
After a successful initial visit last year, we are pleased to welcome The Welsh Festival to the show again this year. On Sunday 15th July the main marquee (Members) will again be hosting their festival celebrating the Welsh Language in song and verse.
The Dance Centre Academy
Sunday afternoon of the 15th July we are again delighted to welcome back the The Dance Centre Academy who will be inviting all those interested to an afternoon Tea Dance. This years theme is the 1940's and with some rather special dance demonstrations. They are also arranging something rather special for the main ring on the Saturday, but we are not allowed to say too much about that!!
Poultry Section
In 2017 the poultry section decided not to have a competitive show but to stage a display of birds in a setting that the visiting public may not have seen before.
This was so well received by the visitors, indeed we understand record numbers visited the exhibition, that they will be repeating this but with more breeds!
Each display holding 1 male and 3 females with an information leaflet on each breed displayed on the outside. Those wishing to purchase birds or eggs will be provided with contact details of the breeder of the stock they wish to purchase and times when young birds will be available and the cost and any special requirements the chosen breed may need.
The section will now be by invitation due to the recent problems with Avian Flu outbreak and the more restrictive rules sent out by DEFRA. We understand that some exhibitors may be disappointed that they will not be able to compete in a traditional poultry show this year. However we feel it important that we maintain a Presence of Poultry at this year's show and this is way that we can almost guarantee that.
Our Sponsors
As a registered Charity we are keen to continue to offer FREE entry to The Bridgend County Show.
We are therefore delighted to acknowledge those sponsors who help us achieve this. You can find their details HERE.
If you would like to consider becoming a sponsor, then click here for more information.
Showing Section Entry Form
Showing Section Entries are now CLOSED. Thank you to everyone who has registered.
Ground Update 10 July 2018.
Following the committee meeting at the showground tonight the committee have decided that no watering of any of the showing, show jumping or working hunter rings will take place
The ground is, in common with the rest of the UK, dry. There is grass coverage in the 3 showing rings.
Obviously if we have thunderstorms/ torrential rain between now and then the situation will change.
Showing Section - Change of Judge Welsh Section A + B
I have had to make the difficult decision, in the interests of the health and welfare of Mr Stephen Williams , to ask him to step down from his judging appointment. Whilst he has made considerable progress in recovering from the stroke he suffered , I feel that expecting him to judge two sections would be both unfair and possibly detrimental to his ongoing recovery.
This was not an easy decision to make but as the Showing Section Secretary the burden of such responsibility falls squarely on my shoulders. The replacement judge who has kindly stepped in is Mrs Lorraine Partridge of Rosedale Stud.
Those of you who have already entered I will contact and if you wish to withdraw your entry please advise me, Gill Dowling, Showing Section Secretary
This summer, we are inviting you to join us at Mental Health Matters Wales for the Big Step Against Bullying 2018 sponsored walk. To register contact sabullying@outlook.com
By joining us, you can help raise awareness against bullying and make a real difference to those affected by bullying. The Big Step Against Bullying is a great way to enjoy time with family and friends as you walk together, while raising funds to help the young people's project 'Stand Against Bullying' continue its work supporting those affected by bullying, schools and youth organisations. The walk ends in the main arena of Bridgend Agricultural show, admission to the show is free, a fun filled family event with some of great attractions. The walk is 10 km from start to finish, but an easy walk that even the most unaccomplished walkers can complete, most of the walk is also wheelchair friendly. Don't forget to encourage friends and family to enter too and join you on the walk.
The aim of Stand Against Bullying (SAB) is to support those affected by and raise awareness of bullying behaviour and the consequences to the targets, bullies and bystanders of bullying across the county of Bridgend and Wales. The group consists of 11 – 25 year old representatives from community groups, third sector organisations and schools in the county who come together to discuss and develop innovative ways of raising awareness of bullying behaviour and oppression within local communities and support those affected. The group are encouraged to be active citizens through participation, empowerment and through being heard.
For more information contact: Sabullying@outlook.com